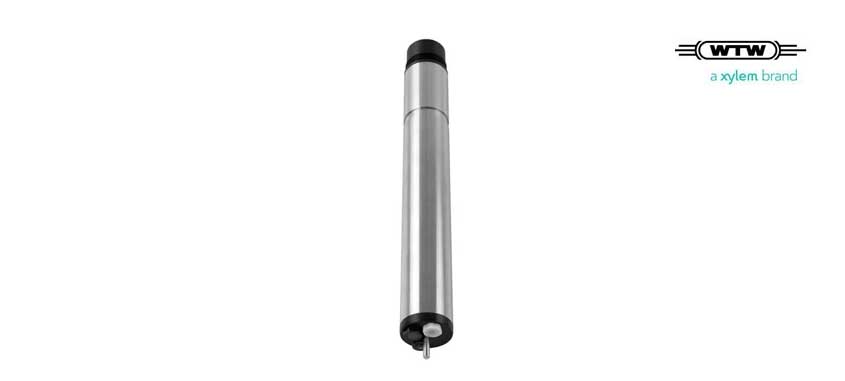 ISE sensor für nitrate
Product Descriptions
Digital ISE sensor for nitrate, connectable to the IQ SENSOR NET
Nitrogen elimination – transparent, process optimized, economical. Nitrate measurement directly in the medium – optimized for regulation purposes:
•Chloride compensation (optional)
•Calibration free, long-term stability
•Economical & cost efficient
With the NitraLyt®Plus 700 IQ, nitrate can be determined directly in the medium. This makes measured values available in a timely manner and they can easily be used for regulation purposes. Another plus of the IQ SENSOR NET probe is the low investment and maintenance cost.
Measuring method
Electrochemical
Appropriate Electrode
Reference electrode VARiON® Ref, Measuring electrode VARiON®Plus NO3, Compensation electrode VARiON®Plus Cl
Measuring range/Resolution
NO3-N: 1 … 1000 mg/l / 1 mg/l; 0.1 … 100.0 mg/l / 0.1 mg/l
NO3-: 5 … 4500 mg/l / 5 mg/l; 0.5 … 450.0 mg/l / 0.5 mg/l
Compensation Range
Cl-: 0.1 … 1,000 mg/l / 0.1 mg/l
Measuring Accuracy in laboratory standard solutions
± 5 % of measured value ± 0.2 mg/l in standard solutions
Calibration Procedures
Matrix adjustment against any reference value, 2-point-calibration possible with multiple standard solution
Working Life (typically)
Reference electrode: 18 months,
measuring and compensation electrode: 18 months (in typical application – municipal sewage plants)
Temperature Measurement and Compensation
Integrated NTC thermistor,
Range 32 °F … 104 °F (0 °C … +40 °C), Accuracy ±0.5 K, Resolution 0.1 K, t95 < 20 s
Pressure Resistance
Maximum 0.2 bar (incl. SACIQ sensor connection cable, with installed electrodes)
Ambient Conditions
Operating temperature: 32 °F … 104 °F (0 °C … +40 °C), storing temperature: 32 °F … 104 °F (0 °C … +40 °C)
Electrical connections
2-wire shield cable with quick fastener to sensor
Electromagnetic Compatibility
EN 61326, Class B, FCC Class A;
Intended for indispensable operation
Certifications
CE
Mechanical
Sensor body: V4A stainless steel 1.4571 Protective cup: POM
Temperature sensor: V4A stainless steel 1.4571 Protection rating: IP 68 (0.2 bar, with installed electrodes)
Electrode connector: POM
Weight
Approx. 1.48 lb (670 g, without electrode, without sensor connection cable)
Warranty
NitraLyt®Plus 700 IQ: 2 years
Electrodes: 1 year for defects of quality