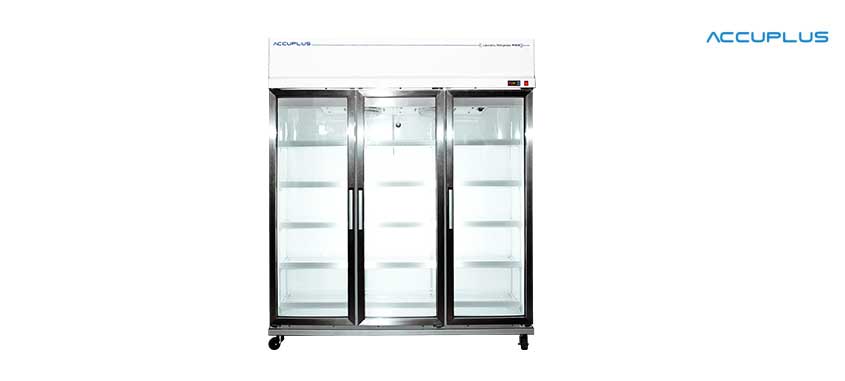 P1010 Laboratory Refrigerator
Temperature Control 
• Programable Controller
• Forced-air circulation system ensuring constant cabinet temperature
• Temperature setting range can selected by user from 2-8 °C
Ergonomic Design
• Multilevel adjustable shelves to keep pharmacy of various dimensions.
• LED display for easy observation.
• CFC-free insulator and refrigerator.
• Inner light.
• 4 castors easy to move.
Alarm and safety function
• Audible alarms.
• High and low temperature alarm.