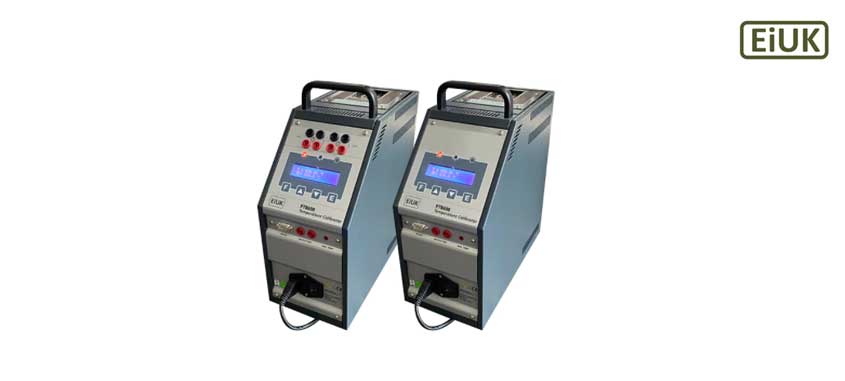 PTB 600 – Temperature Calibrator
Product Descriptions
The PTB 600 Dry Block temperature calibrator offers industry-leading performance in an easy to use portable package with a wider range from 33 to 650 ºC. It is ideal for the calibration of Thermocouples and platinum resistance thermometers.  It has been designed for fast heating and cooling for convenient use in field.
The PTB 600 can also be used for Calibrating Infrared Sensors and Surface Temperature Sensors by using the optional inserts.
The new PTB 600 comes in two different models: TS and TC
• PTB600-TS Temperature Calibrator
• PTB600-TC Temperature calibrator with inputs for reference sensor and sensor-under-test
Fast and accurate calibration
Although featuring a large calibration volume of 35 x 185 mm,  the PTB600 heating block technology allow for fast heating and reduced time to stability. This translate in reduced cost of calibration, less downtime and less man power. All in all it saves money.
Interchangeable multi-holes inserts
The PTB600 uses interchangeable multi-holes inserts. The standard range of inserts accommodate most of the standard temperature sensors. Custom inserts are available on request to accommodate non standard temperature sensor testing.
 

Specifications

  Temperature Range

  Ambient Temperature @ 23ºC

  33°C to 650 °C

  Ambient Temperature @ 0ºC

  10°C to 650°C

  Stability ( measured over 30 mins)

  ± 0.05 °C

  Uniformity 

  Axial (lower 40 mm) 

  ± 0.35 °C

  Radial

  ± 0.15 °C

  Accuracy

  with Internal Reference Sensor

  ± 0.30 °C

  with External Reference Sensor SRS (*)

  ± 0.15°C   ( TC version only)

  Display  Settings

  Set Point Range

  -0°C to 650 °C

  Resolution

  user-selectable 0.1 , 0.01 C

  Units

  user-selectable C, F,K

  Calibration Volume

  Immersion depth

  185 mm

  Insert Diameter

  35 mm

  Standard Insert Supplied

  Ø3.5-5-6.5-8.5-12.5 mm pockets

  Heating time

  33 to 650 ºC : 36 min

  Cooling Time

  650 to 100 ºC : 39 min

 100 to 50ºC : 19 min

  50 to 33ºC: 21 min

  Thermocouple Input (TC version)

  Type

  K,N,R,S,J,E

  Range

  0 to 1700 °C

  Accuracy

  ± 1°C Include CJC error

  Resolution

  user-selectable 0.1 , 0.01 °C

  RTD'S input ( TC version only)

  Type

  Pt 100 (3/4 wires) IEC

  Range

  -100 C to 700 °C

  Accuracy

  ± 0.3 °C

  Resolution

  user-selectable 0.1 , 0.01 °C

  General

  Computer interface

  RS 232 as standard ( UBS adapter supplied as option) and EIUK software included

  Switch Test

  Yes With automatic log of switch open and switch closed

  Ramp

  Yes fully programmable

  Weight

  10 Kg

  Dimensions

  160x340x330 mm

  Power Requirement

  115 o 230 V – 50/60 Hz

  Power

  800 VA

  Notes

  * Require SRS sensor and special UKAS matching calibration. Long term drift not included

  Scope of Supply

  Each PTB600 is supplied with: Power Cable, RS233 cable, switch test lead, standard insert, insert removal tool,


  traceable calibration certificate and instruction manual