Career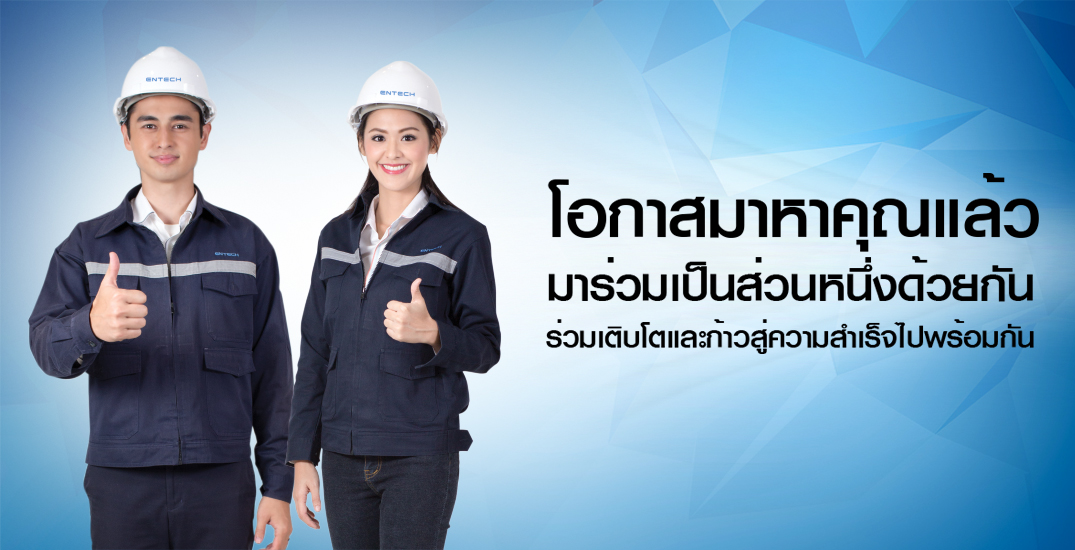 Entech Industrial Solution Co., Ltd.
Established in 1993. The Business is about import measurement and distribution for energy, security and environmental laboratory that reputation from Europe and US, the Company's policy and operations. Under the quality system ISO 9001:2015, ISO 17025 Lab.
We are looking to recruit personnel for supporting our company that will be expansion and growing.
Workday: Monday – Friday
Time: 08.00 am. -17.00 pm.
Welfare of Company: Social security, car insurance, uniform, fund, commission,bonus, quarterly party, birthday gift.
| ตำแหน่งงาน | ประกาศเมื่อ |
| --- | --- |
| | August 19, 2019 |
| | March 28, 2019 |
| | March 28, 2019 |
| | February 7, 2019 |
| | February 7, 2019 |
| | February 7, 2019 |
| | February 7, 2019 |
| | February 7, 2019 |
| | February 1, 2018 |