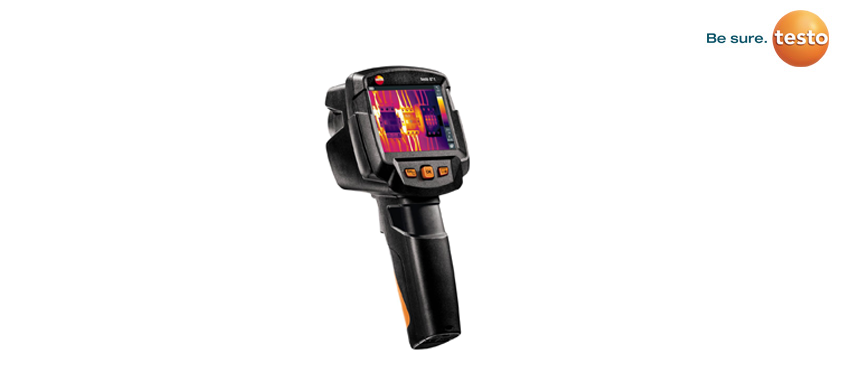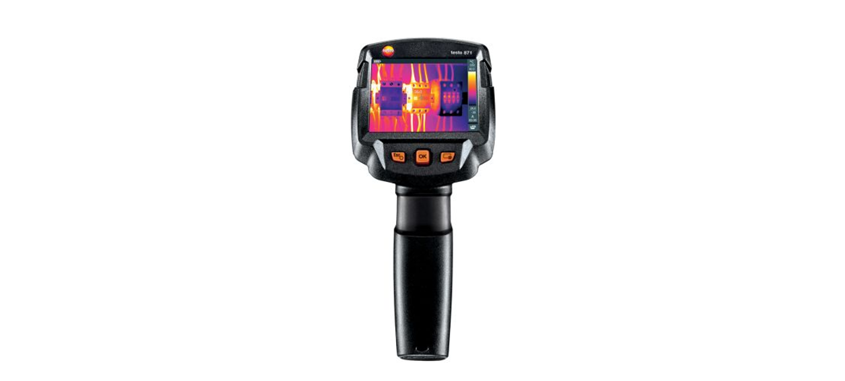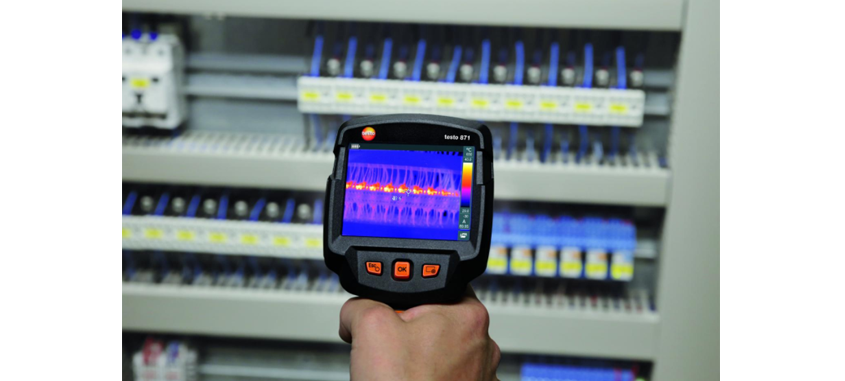 testo 871 – Thermal Imager
Product Description
The testo 871 thermal imager communicates wirelessly via WLAN with your mobile terminal devices. The testo Thermography App for iOS and Android offers you the possibility of writing and sending reports on site, as well as saving them online, and of using your smartphone or tablet as a second display or for remote control.
The testo 871 delivers even more informative thermal images in combination with the compatible 770-3 clamp meter and the testo 605i thermohygrometer. Both are available separately – simply order them straight away along with your testo 871. The measurement results of both measuring instruments can easily be transmitted via Bluetooth. The additional output, current and voltage values of the testo 770-3 clamp meter enable better interpretation of measured temperatures. Measure the air temperature and humidity with the testo 605i and easily detect locations at risk of developing mould using the special humidity palette in the thermal imager via the traffic light principle.
– Infrared resolution 240 x 180 pixels (with testo SuperResolution technology 480 x 360 pixels)
– Thermal sensitivity 90 mK
– Integrated digital camera
– With testo Thermography App
– Wireless measurement data transfer from clamp meter testo 770-3 and humidity measuring instrument testo 605i
– With testo ScaleAssist and testo ε-Assist